If you intend to install such an AC unit into your property, though, it helps to know the pros and cons of VRV/VRF air conditioning. Let's take a look, then, at the good and the bad.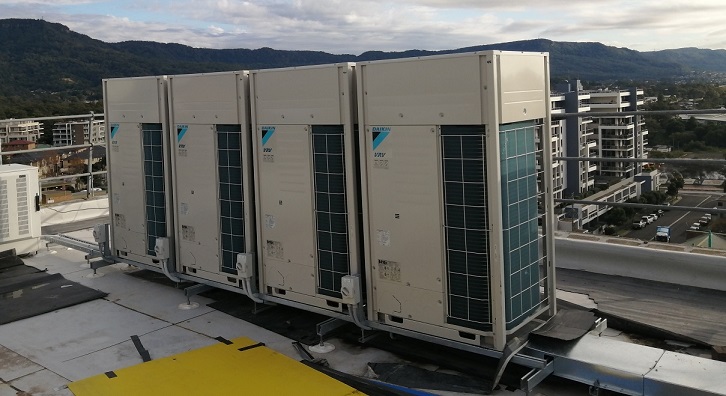 The pros of VRV/VRF air conditioning
There are numerous benefits but, Some of the most important benefits, though, include:
Excellent energy efficiency. Anyone in Western Sydney or beyond wants to have a property that is cost-effective to run. Well, a VRV/VRF air conditioning system is among the most energy-efficient. They are proven high-performance solutions that can keep the property cool without high costs.
Easier to fit into your design. Another benefit is they are more versatile in their installation. you don't need to install into the build-in wardrobes, for example, which can be useful for those who have a property design that would be compromised otherwise.
One unit, many systems. Among the main benefits, though, is the fact that with one outdoor unit you can allocate various indoor units around your property. This means you don't take up anything like the same amount of space as you would with other alternative systems.
Less setup time and costing. With a fraction of the wires and the fitting time, VRV/VRF AC units make a great choice for cheaper, more cost-effective, and time-effective AC unit installation. This makes them great for avoiding upfront installation costs and long-term energy costs.
This covers just a small amount of the positives, though. Other benefits such as the use of refrigerant making it more environmentally friendly make these AC units a must-consider for any Australian
The cons of VRV/VRF air conditioning
Of course, as good as VRV/VRF air conditioning is, some limits do exist. Typically, we recommend you consider the following:
These systems are typically best suitable for properties such as multi storey properties or dwellings.
We will not recommend VRV/VRF AC units for one-zone property or for small single storey houses.
In areas where you need an unexpansive solution for a single room or a few rooms with similar climate requirements, these systems can make finding a happy medium challenging.
Compared to a generic split AC unit, the costs of installation can be higher. However, if you compare to other more modern methods, the cost of a VRV/VRF installation is still lower.
There are far more pros to using this AC set up in Sydney, though, than there are cons. So long as you speak with your provider properly to ascertain the correct setup, you should have nothing to worry about with regard to potential problems with your VRV/VRF AC unit installation.