What exactly is a Portable Air Conditioning Unit?
Portable Air Conditioner is a similitude to any other kind of air conditioner; a Split Air Conditioning or Window aircon. . They all have a similar way of functioning. A series of coiled tubes that conduct refrigerant and absorb heat from indoors is present. The heat absorbed is released through an exhaust hose to the surrounding. The basic difference from a window unit is that the heat is released by the portion of the unit that hangs out of the window while for portable units, warm air is released outside through a flexible hose or dual flexible hose that looks like a flexible kitchen duct.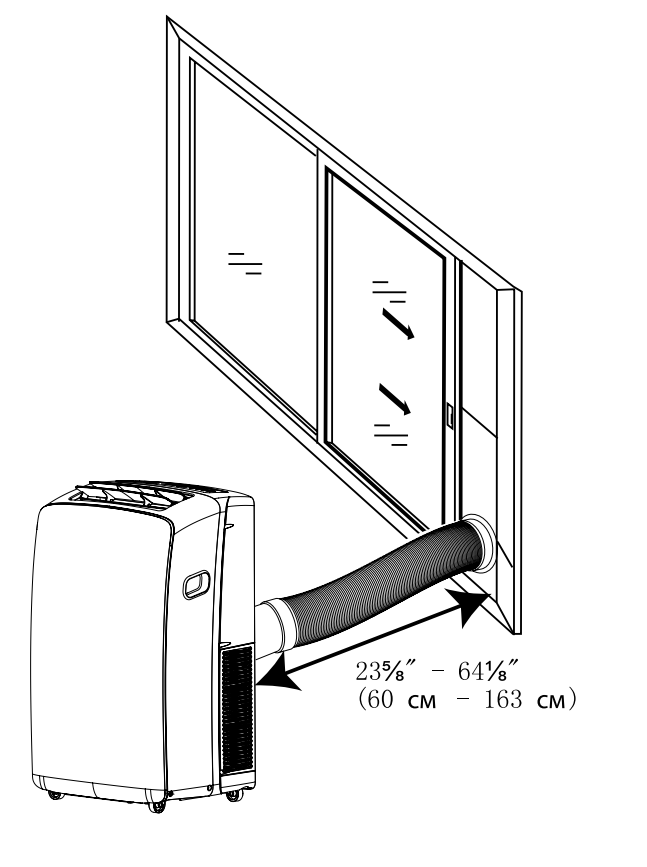 Benefits of a Portable Air Conditioner
The convenience of installation: You don't need any help installing a portable air conditioner. There is the ease of lifting as the name implies; Portable. You don't need tools to get a handy window kit to fit the exhaust hose in place with your window. All you have to do is plug it in to start working.
Ease in mobility: There is the ease in mobility of portable AC. In a situation where you are yet to be in your permanent residence, you can easily take your AC along when leaving. In other words, portable AC is a temporary solution in a temporary situation. Having a portable AC could be an added advantage in a condition where you are yet to own a property.
Price: portable air conditioners are much cheaper than permanent split air conditioners or central ducted systems. In addition, you don't need to pay for installation.
Limitations of Portable Air Conditioner
It becomes too loud in the long run: They become too loud in the long run because all working parts are right inside the same room where you may want to eat or watch TV, so the noise level may be disruptive. The speed of the fan can be reduced to solve this particular limitation.
It IS generally less efficient: Portable air conditioners often consume and use more electricity. This is because the moving part generates heat inside the room instead of the outside which makes more heat for the aircon unit to deal with.
Difficulty in exhaust hose connection: Tall buildings or high-rise buildings like offices with blocked openings or in most cases; windows. In cases like this, there is always difficulty in connecting the exhaust hose into the opening or window.
A source of noise pollution: Portable ACs could contribute to noise pollution. This could be a problem for people with sensitive sleeping. It could also be a source of distraction to be trying to concentrate perhaps while studying or meditating
Feasible for Rental Accommodation
Portable Air Conditioner is good and affordable as a temporary option for rental accommodation or quick solution in summer periods. Though It does not give a high level of comfort compared to wall-mounted air conditioners or central ducted air conditioners. It could be noisy and less effective in comparison to permanent air conditioning but could come in handy during emergencies.
It comes in handy when:
In cases of restrictive or local requirements: Some buildings have very strict rules about what you can do to the exterior of your apartment, and this can include disallowing ugly split air conditioning units on the building facade. This is also often the case in historic communities that are looking to preserve the feel of the neighborhood. If this is the case for you, a portable air conditioner might be the best solution you've been looking for.
You need cool air in places beyond the reach of the central air system: If you have central air that doesn't work well in some rooms, portable AC can help keep the hot spots comfortable or speak to an expert. It's a great supplemental system, especially in small rooms that you can close off.