When it comes to looking at the numerous options for air conditioning installation today, the sheer variety can seem quite daunting. To help you make a more informed choice, we recommend that you evaluate every option. One very popular choice at the moment is the multi-split air conditioning that many people are investing in today. Why, though?
What makes investing your money in a multi-split aircon the right thing to do? Why should you trust this particular setup over other options, on the map that might happen to work for you instead?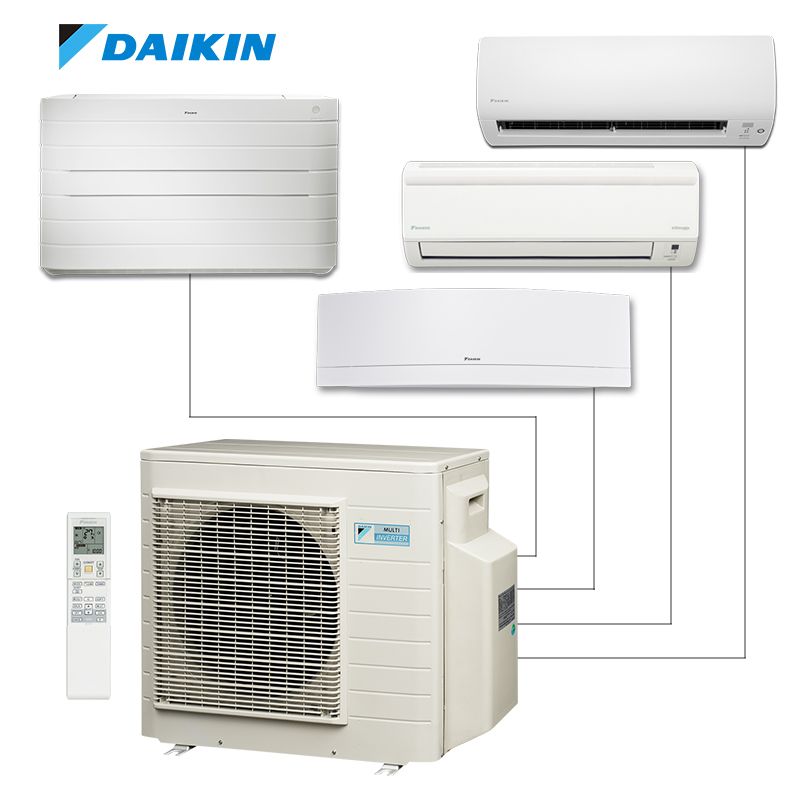 What is a multi-split air conditioning system?
A multi-split aircon system is a reliable design that is ideal for those who need extra flexibility. These can be installed across several storys on your property. Thanks to the maximum length of piping available. It can help to make sure you can have several indoor units as opposed to filling your exterior with various exterior units.
With this setup, you have more control over how your setup is designed. Thus offering you more versatility and options for room-saving. On top of that, you can control multi-split units independently from one another, meaning you can easily manage the on/off setting, the temperature, and the air motion for each part of your property using one wireless remote.
The principle of a multi-split AC unit is quite simple – an external unit is powered with anything from one to five internal units. Typical split systems might contain just one unit, while a multi-split system might instead make use of 3+ units. If you have a very large property, though, installing more than one multi-split air conditioning system might be needed.
Like a typical central AC unit, these units make the most of an external unit that can house the compressor. This is then connected to the internal units using the wiring and refrigerant piping that can make all the difference.
Why should I use a multi-split System?
There are many reasons why we recommend investing in such a system, including:
Economically viable offering a solution that is energy-efficient with fewer units in use.
Ideal alternative for those who are unable to invest in a ducted system.
Easier control over what unit control, so you can control each indoor unit independently.
Multi-split air conditioning allows for the independent management of each and every room.
Now, you can set the temperature of every room to suit the mood of the individual. Now, the kids don't need to have overly cool bedrooms because you want to sit in the study!
You can also use this to help minimize when your AC unit is being on. For example, you can avoid the AC flow being used in certain rooms if the rooms are not going to be used, saving energy.
This allows you to cut your energy bill because you will be spending a fraction of what you would have been spending beforehand.
You also have many choices when it comes to the setup and style. Some choose to go for built-in bulkhead units, while others might invest in a wall-mount unit. The choice is yours!
As you can see, investing in multi-split aircon is a wise decision well worth considering. If you wish to get even more back from your AC unit investment, you should absolutely take a look at using multi-split air conditioning. Used in the right environment, it can be an absolute game-changer!
Ready to think about investing in multi-split aircon installation? Then contact us today and we can take a look and see what we can do for you in your Sydney property!