The split and multi-split home solutions from Hitachi Cooling & Heating use new technology to improve the quality of the air you breathe. From improved energy efficiency to airflow control and ultra-quiet operation. The new Hitachi 7.0KW S series split systems provide several novel features. FrostWash solves a long-standing problem in the air conditioning industry: how to clean the innards of domestic air conditioners properly and efficiently. Ask a question about this product.
Features of Hitachi 7.0KW S series RAS/RAC-E70YHA:
Automatic Frost-Wash
ECO Motion Sensor
4 Way Air Flow
Nano Titanium Wasabi Filter and Nano Titanium pre-filter
FrostWash
This system cools the heat exchanger to 15 ° C so that the humidity in the air forms a thin layer of frost. When it forms, the frost attracts and retains dust, mould, and bacteria particles in the heat exchanger. Sufficient layer of frost forms. Then the machine will melt the ice and remove trapped dust particles, mould, and bacteria through the drain pan in a hygienic manner.
The machine will completely dry the interior surface before returning to normal operation.
ECO Motion Sensor
When the sensor detects human movement inside, the device will maintain the specified temperature during this period. To save energy, after the machine detects that it has not moved for 20 minutes. Then set temperature will be adjusted according to the following regulations.
4-Way Directional Airflow
The louvres can not only move up and down automatically, but they can also move left and right. This movement distributes the air over a considerable area, allowing the space to heat or cool more efficiently and evenly. With the push of a button, the louvres can be set in any direction of airflow to precisely control your comfort.
Nano Titanium Filter
For those who want the best air quality, the Hitachi "S" series includes an additional nano titanium pre-filter and a unique mustard nano titanium air purification filter.
Moreover, We understand that when you renovate your home, any expenses spare are always welcome. Therefore, we offer the air conditioning system back-to-back. With this option, the external unit takes place outside, and the internal one is on the same wall, inside the room, so their arrangement is "back to back".
Summary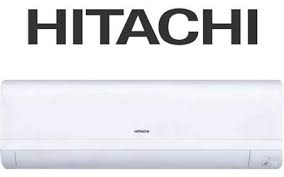 Author Rating





Brand Name
Hitachi S series Split System Air Conditioning
Product Name
Hitachi 7.0KW S series RAS/RAC-E70YHA Split System Air Conditioner R32
Price
Product Availability