The split and multi-split home solutions from Hitachi Cooling & Heating are built with new technology to improve the quality of the air you breathe. The Hitachi 3.5KW E series RAS-RAC-E35YHA wall-mounted split system air conditioners offer a new solution for any application.
From improved energy efficiency to airflow control and ultra-quiet operation, the new Hitachi 'E' Series line of split systems provides several novel features.
Because air constantly passes over the heat exchanger's surface, dust, mould, and bacteria can build up, therefore resulting in decreased performance and smells. So, the key to better air quality is to keep the heat exchanger clean. With the new 'E' series, our FrostWash self-cleaning technology may now be started manually. Ask a question about this product.
Features of Hitachi 3.5KW E series RAS-RAC-E35YHA:
Manual Frost-Wash
Eco Mode
4 Way Air Flow
Whisper Quiet
Manual Frost-Wash
Dust particles, mould spores, and germs can become trapped on the inner surfaces of the air conditioner as it functions. This can result in an unpleasant smell. Inside your unit, FrostWash is meant to capture and wash away contaminants.
ECO Mode
Eco Mode runs your system at a slightly low rate at the touch of a button. Also, this Mode helps keep your power usage to a minimum, allowing you to save large amounts of energy while keeping comfortable settings.
Silent Mode
Hitachi's air conditioners now have a new seamless fan control system that ensures very quiet and smooth fan speed changes for even greater comfort. Amazingly, silent mode reduces the fan speed to near-zero for completely silent operation.
4 Way Directional Air Flow
The louvres automatically move not only up and down, but also left and right. In addition, This movement disperses air over a considerably larger area, allowing the space to heat up or cool down more efficiently and evenly.
Further, Louvres may be set in any airflow direction at the touch of a button to precisely control your comfort.
Whisper Quiet
Silent mode reduces the fan speed to near-zero for completely silent operation.
Moreover, We understand that when you renovate your home, any expenses spare are always welcome. Therefore, we offer the air conditioning system back-to-back. With this option, the external unit takes place outside, and the internal one is on the same wall, inside the room, so their arrangement is "back to back".
Summary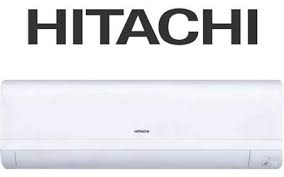 Author Rating





Brand Name
Hitachi E series Split System Air Conditioning
Product Name
Hitachi 3.5KW E series RAS/RAC-E35YHA Split System Air Conditioner R32
Price
Product Availability