In Australia, Fujitsu General is a prominent provider of air conditioning products. Fujitsu General aspires to deliver high-quality, dependable goods complemented by excellent customer service. Fujitsu 9.4kw Lifestyle ASTG34KMTC is a wall-mounted, energy-efficient device with cooling only and a reverse cycle. Also, a fashionable design integrates efficient features. Such as Human Sensor Control and Economy mode to provide users with flexibility and ultimate control over the comfort of their home.
The new ASTG18/22/24KMTC units in the series are 30mm* lower than the previous Fujitsu lifestyle units, the design is less noticeable and fits perfectly with the room's décor.
The matte coating and fine edges provide a decent appearance that is appropriate for modern houses. Ask a question about this product
Features of Fujitsu 9.4kw Lifestyle ASTG34KMTC:
Human Sensor
Apple-Catechin filter
Long-Life Ion Deodorisation filter
10C Heat Operation
Human Sensor
An innovative feature that senses human movement in order to provide maximum efficiency and temperature management. When in use, human sensor control reduces energy consumption by putting the unit into energy-saving mode after 20 minutes of no motion detection. It accomplishes this by adjusting the set temperature to reduce energy usage. When it detects any movement again, then the normal functionality will continue.
Apple-Catechin filter
Static electricity attracts fine dust, invisible mold spores, and dangerous bacteria to the filter.  Polyphenol component which extracts from apples helps to block and destroying those bacteria.
Long-Life Ion Deodorisation filter
The filter deodorizes by effectively dissolving absorbed odors by using the oxidizing and reducing effects of ions that normally ultra-fine-particle ceramic produces.
10C Heat Operation
The room temperature may regulate to no lower than 10°C, preventing the room from being excessively freezing while not occupied.
Moreover, We understand that when you renovate your home, any expenses spare are always welcome. Therefore, we offer the conditioning system back-to-back. With this option, the external unit takes place outside, and the internal one is on the same wall, inside the room, so their arrangement is "back to back".
Summary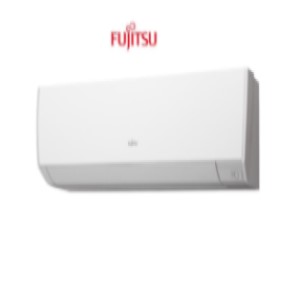 Author Rating





Brand Name
Fujitsu Lifestyle Split System Air Conditioner
Product Name
Fujitsu 9.4kw Lifestyle ASTG34KMTC Split System Air Conditioner R32
Price
Product Availability